Immigration towards your dreamland is a life-changing process in everyone's destiny but to immigrate every government has set a certain set of immigration rules and procedures to enter their country. For this certain set of rules if you are thinking to migrate by yourself or is it necessary to hire an immigration consultant or lawyer if you are confused then this blog will help you to get a clear idea about immigration.
Reasons to hire an immigration consultant?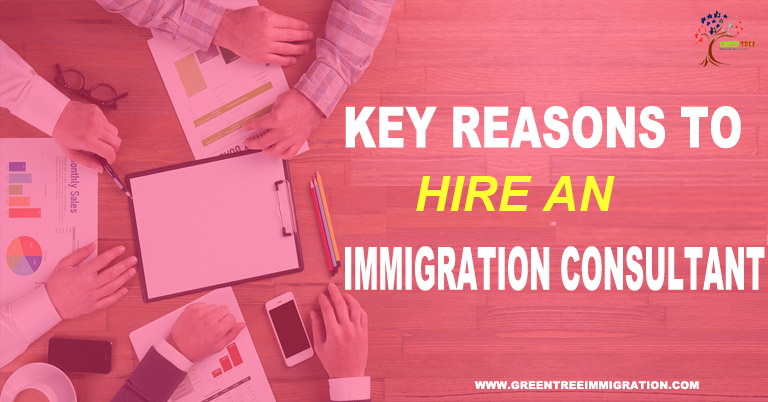 First of all, let be clear, it is not necessary to hire an immigration consultant or lawyer for your immigration you can do it by yourself, If you are an expert in the immigration procedures and migration rules you can do it, But if you are a not aware of the complex set of immigration rules then we suggest to hire professional immigration consultants or lawyer they help to simplify your process.
There are several reasons you should hire experts who will be beneficial :
You may find difficulty in choosing the right immigration program

You may not be aware of the new immigration rules

You may go wrong with the immigration steps or procedures

Find difficulties in documentation and deadline

If the application is not selected you may not know how to approach the next step
Documentation and deadline
When you hire an immigration consultant it is their duty to do the documentation on time, It would be a tedious process when you do it by yourself. For Example: When you do it by yourself if some misconception occurs and at the time you might be rejected by the immigration council you might not aware of the rejections.
Here are some key points that might council may reject due to the following reasons might not be aware of it
Incomplete documentation,

Convicted crime (If you have a minor case like rash driving it might also problem)

Health Concern rejections.
But when you hire an immigration expert they will thoroughly check your profile and they will help with the complex documentation and deadline procedures that make stress out of mind and time consuming will be saved if you hire experts. 
Also read: Things to consider before choosing immigration consultants
Increase in Success rate
Hiring an Immigration consultant does not guarantee your visa will be accepted, But hiring an immigration expert helps to increase to immigration success ratio high, Before hiring an immigration consultant you should aware of the following conditions
Check with their success rate

Professional guidance

Clients and Testimonials reviews

Check with their terms and condition's

Should they have proper knowledge about the immigration rules
Consultation Charges
If you hire an immigration consultant or lawyer they charge according to their terms and conditions. Most reputable immigration concern charges at affordable pricing and does not provide any false commitments about the immigration rules.
"You might have a question there are a lot of immigration consultants why should hire GreenTree"
We are one of only a few Immigration consultants in India providing:
99.9% Success ratio

Awarded as #1 Immigration Consultants in India in Silicon India & Swift n Lift

Transparent Process

Personal guided process

Precise Document assistance
Conclusion:
Before hiring an Immigration lawyer or experts check with their terms and conditions and years of expertise in Immigration professionals to get a clear idea. If you are an immigrating aspirant whether you need to Study, Business, or Work Visa. GreenTree immigration is the one-stop solution for all your immigration needs. We will guide you with the immigration set of rules and procedures in a professional way to your dream country, our process is transparent and hassle-free.
Book for the Free Consultation today and get professional guidance from our Immigration experts!