Traveling to different countries is getting increasingly popular. People used to go outside the country to advance their careers, studies, and lives. Yet, considering the formalities of traveling overseas is challenging. The necessity to process the visa, analyze the legal criteria and documentation, and follow the rules and regulations adds to the complexity of the procedure. The guidance of the best immigration consultants are required to make our process more efficient. With the assistance of an immigration agent, the process is handled quicker and more comfortably. When selecting an immigration agent, extra attention is required.
Why Choose an Immigration Consultant for Migration Abroad?
People wish to immigrate to Canada or another country for education, permanent residency, or employment. Going through with the operation can be difficult at times. The personalized approach, in particular, necessitates a slew of challenging procedures and approaches for the immigration process. Selecting an immigration consultant will be the most crucial decision during your Canada PR Visa quest. Guidance from a top specialist might make your procedure easier to get rid of these complex challenges. 
"If everyone is moving forward together, then success takes care of itself." 

– Henry Ford.
With the assistance of the greatest immigration service consultancy, the approval process is effortless to relocate to their desired location. An immigration expert is permitted to drive people through the immigration process. Green Tree Immigration Consultancy is comprised of well-known individuals with extensive experience and a tremendously high achievement pace in the immigration industry. 
7 Key tips to choose the Best Immigration Consultants in India:
Choosing the best immigration consultant is crucial to figuring out which visa programs are best for you based on your profile. The consultant also makes it easier to understand the exact score, which can be complicated and time-consuming with other free online evaluation forms.
The following are some of the advantages of hiring the top immigration consultants in India:
Identifying the immigrant profile

Verifying documentation

Handling legal procedures

Visa processing and interview preparation

Communicating with superiors

Addressing complex issues

Assisting with the proper guidance
How to pick the right immigrant consultant in India?
Choosing an immigration expert will be a daunting task. Your efforts will be in vain when you choose the wrong consultant. But when you choose the correct consultant, the rest of the entire procedure becomes easy. Here are a few tips on how to select the most promising immigration service consultant. 
1. Authorized immigration consultant:
Immigration experts use their websites to exhibit their online presence and attract candidates. It is possible that consultants that come highly recommended from other sources aren't the most reliable. The IRCC, MARA, USCIS, BMIC, and other immigration councils exist in every country. It is crucial to determine what kind of license the approved immigration consultant has and to make sure that the immigration professional is authorized by the immigration committees before choosing one. 
ICCRC-Registered Immigration Consultant:
Check whether a consultant has registered with the ICCRC (Immigration Consultants of Canada Regulatory Council) for fraud awareness before approaching them. The objective of the ICCRC is to safeguard the people and customers by efficiently and equitably handling immigration consultants. Green Tree Immigration is an ICCRC registered immigration consultant. With Green Tree Immigration, the migration process will be easy for the applicants.
MARA Accredited Agencies: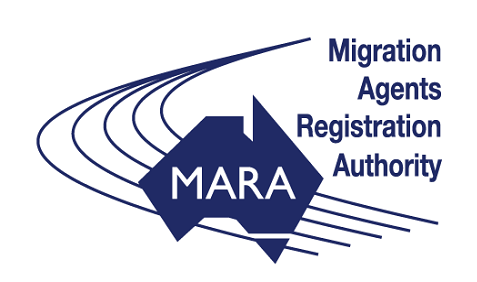 It is mandatory to check if the consultancy is accredited with MARA (Migration Agent Registration Authority). MARA agents are qualified to assist with visa application procedures. Green Tree Immigration is the leading MARA agent in Chennai. We know how to properly prepare and submit the Australia PR Visa application to maximize the odds of success. 
2. Reviews & Reputation:
To have a strong chance of being approved, analyze the performance rates of the cases that your chosen immigration service has effectively handled. Examine the information provided on the chosen company's website, including the testimonials supplied by other applicants. Review their track record and see how they boosted their services to the applicants.
3. Social Media Presence:
Presently, being social is the most effective approach to improving a company's reputation. Examine their social media accounts, including Facebook, LinkedIn, Instagram, Twitter, Pinterest, and any other Google listings. Take a look at the feedback left by the other applicants.
4. Branches & Background Verification:
The number of branches the company has, the condition of those branches, and the size of the company should be evaluated. Verify the consultancy's previous records to determine whether forgery has been committed or if forfeitures have been imposed. Most companies keep their pasts under wraps. Background checks are required to avoid delays and an unjust fee structure.
5. Services provided by the immigration consultancy:
The immigration company showcases its best services to entice its applicants. It might be a fraud alert. There is no need to be concerned about the ruse. The immigration consultancy provides well-organized and efficient services, including assistance with visa applications for permanent residents, job seekers, students, and employees; monitors legal procedures; and provides PNP (Provincial Nominee Program). They also support immigration to various countries, including Canada, Australia, New Zealand, Germany, France, and the United States.
Do you want to immigrate and need an immigration consultant's support?
Green Tree Immigration provides a transparent approach, precise solutions, excellent IELTS preparation, a high-spiked ratio, and a personalized process. We have over 1000 successful applicants. Our services are both authentic and cost-effective. Our immigration experts are ICCRC-certified and knowledgeable about the most recent guidelines and techniques.
Get free immigration assistance from India's most trusted and experienced professionals. Green Tree Immigration provides world-class and high-quality immigration services through highly-skilled experts. Take your phone and talk to our experts now.  Our friendly and professional staff are standing by to guide you.