Australia is an economically and politically stable country welcoming skilled professionals across the globe to contribute to its economy. To move to Australia as a newcomer with your family, including your spouse or common-law partner  and dependent children, you can choose one of the two most popular subclasses under the Visa  45 or under category when upon receipt of your invitation to apply
Australia Visa types:
Skilled Independent Visa (Subclass 189)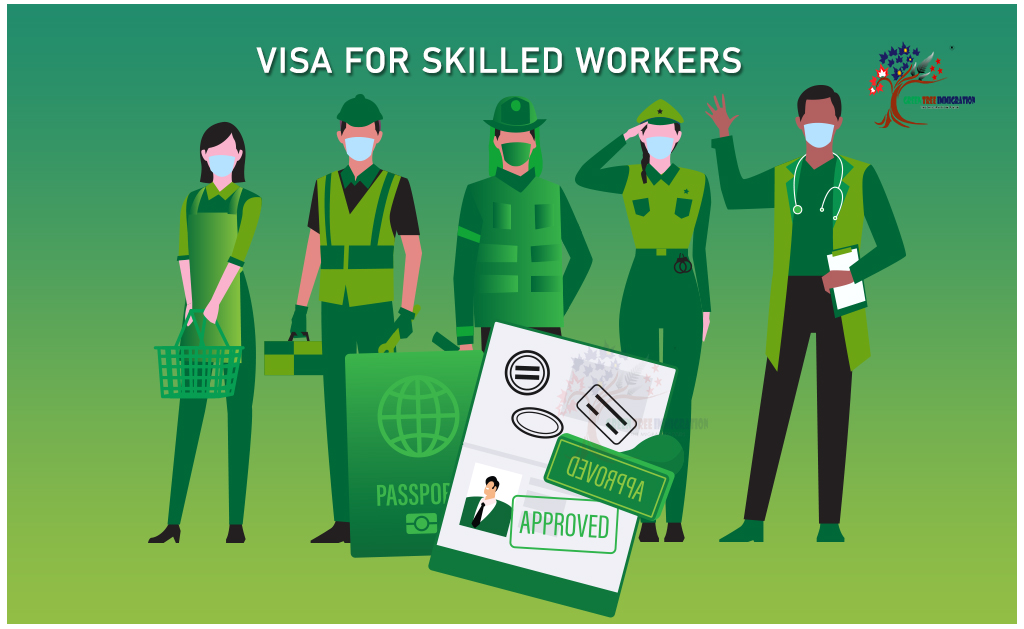 This is a type of permanent visa designed for potential migrants who wish to work and live in Australia permanently with their families. This visa subcategory does not require primary sponsorship from an Australian territory or state government or designation of a relative living in Australia as a citizen or PR holder. To be eligible under-Skilled Independent Visa you must be invited to apply and be under 45 years of age to be eligible for an invitation.
Skilled Nominated visa (subclass 190)
Subclass 190 is a nominative state visa is a permanent visa for skilled migrants that allows them to stay in a certain state for 2 years and therefore to be able to live anywhere in Australia with PR status. To apply for this visa, applicants must have a state nomination, and the state nomination provides an additional 5 points to qualify in skilled nominated visa (subclass 190).  you must be under 45  years old to be eligible for an invitation.
Sponsored regional visa
Sponsored regional visa which allows applicants to stay in Australia for a period of 2 years if they meet the pre-employment requirements but are unable to reach the  60 evaluation points on the grid. either the applicant must obtain sponsorship from relatives residing in Australia
Eligibility Criteria for Australia Immigration
Have at least a good level of English at the time of receipt of the invitation

Submit a report on the assessment of skills and qualifications  by the authority

The competent score for the proposed profession

Qualifications at the time for the nomination of a profession

Earn a minimum of 65 points by submitting your expression of interest online for SkillSelect.

Get a medical exam to show you are in good physical and mental shape.

Obtain a good personality certificate proving that you do not have a criminal record

Create and submit an expression of interest (EOI) online via

SkillSelect is a skilled foreign worker PR visa application process for Australia

Apply for immigration To Australia, You can follow the steps below: 
Select an appropriate visa category

Enroll in IELTS and meet minimum English requirements

Obtain a skills assessment for the profession nominated

Submit your expression of interest (EOI) online in SkillSelect

Receive an invitation to apply (ITA) from DHA get good scores

Submit the final visa and complete the application after receiving your ITA  with the required documents and fees within 60 days

Obtain visa approval after full verification
Choose an eligible visa category and move to Australia in 2022 to live a better life and find better career prospects. If you are confused about the Australia Immigration progress consult with our immigration experts.